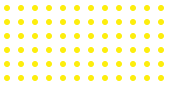 About
So you want to know more about Wispi? We're a tight-knit, hard-working group of full-service graphics manufacturers that get the job done the best way from start to finish. What happens in between is nothing short of the highest quality, the most accurate timelines, and just the right amount of laughter and shenanigans sprinkled in! We value our team, our strong customer relationships, delivering quality products, and longstanding inside jokes.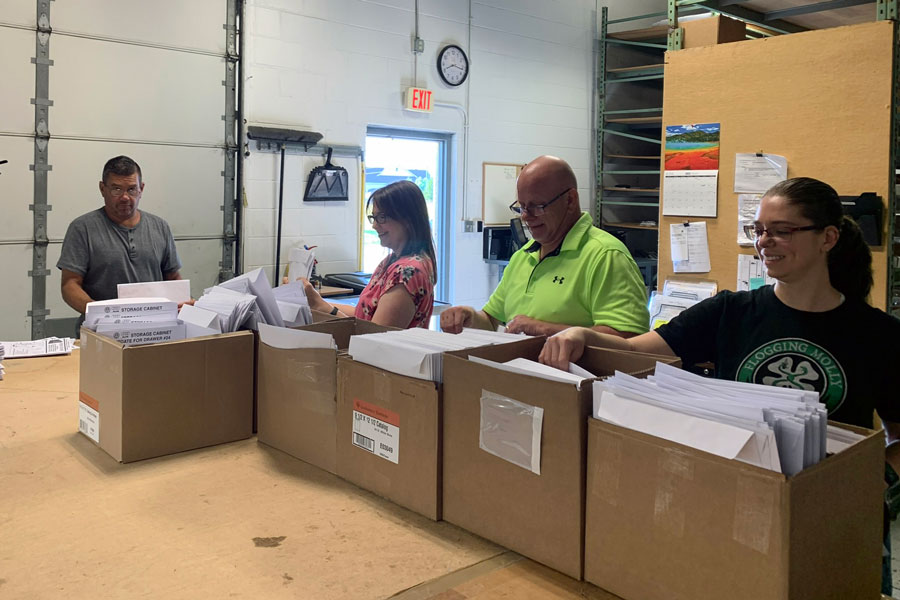 Wispi is a full-service graphics manufacturer located in southeastern Wisconsin that has been serving customers nationwide since 1970. In 2020, Frank Meiland became a member of the leadership team at Wispi as President. He joins his father, Nico Meiland, who purchased the company in 2004. Frank is looking to develop the culture at Wispi to allow the company to grow and be sustainable for generations to come.
Wispi stands out among the competition by focusing on customer service through responsiveness and flexibility. When you make a phone call to Wispi, you can be sure you will be greeted by one of our knowledgeable team members who will be happy to consult with you on your latest project or answer any questions. Wispi offers a variety of products including vehicle graphics, OEM, and safety decals, along with advertising/P.O.P. graphics, on a wide assortment of materials. Services such as digital printing, computer cutting, screen printing, steel rule and thermal die cutting, film making, laminating, and graphic design are provided by Wispi. Employees are appreciated and valued which is reflected in the stability of the workforce. Their combined knowledge base allows for creative problem solving, quick response, and a quality outcome for every project.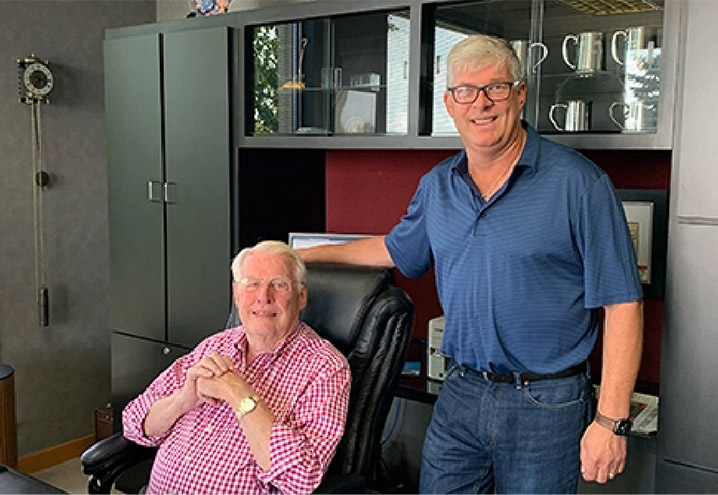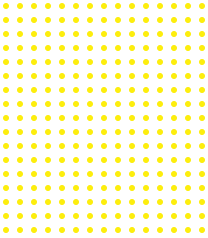 Statement of Values
Safety, Health and the Environment are priorities. Along with these priorities, our statement of beliefs in relation to the four groups of people to whom we are responsible and whose trust we have to earn.
EMPLOYEES: We believe that the fundamental vitality and strength of our company lies in our people.
CUSTOMERS: We believe in earning the enduring goodwill of our customers through a foundation of performance.
GENERAL PUBLIC: We believe in being a responsible participant within the free market economy.
NEIGHBORS: We believe in contributing to the well-being of the community where we conduct our business.
Our Culture
The team at Wispi truly defines the company's culture. The folks that make up the Wispi team are dedicated to providing customers with a quick response and positive ordering experience.
Sarah Savagian
Senior Graphic Designer
"A bajillion years of creative contributions"
Jim GAVigan
Operations Leader
"Proud Kilt Wearer"
Angela Vlach
Sales/Estimating
"Quick Response Artist"
Frank Meiland
Business Leader
"Hot Fudge Sundae Master"
Betsy WEESE
Finance
"Incoming and Outgoing Bean Counter"
Michelle HUNT
Graphic Designer/Production
"The Queen of Caffeine"
Lance HOFF
Customer Relations
"It's a wonderful day in the neighborhood"
JodI LOPEZ
Shipping/Sales
"Our very own JLO"