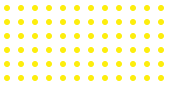 Vehicle Graphics
Whether it's a simple one color logo or a full wrap graphic, vehicle graphics stand out in traffic. They are considered the lowest cost advertising medium when broken down by cost per impression. These graphics are ideal for promoting a company's brand, products, and services as well as upcoming events. They provide advertising to commuters on highways, city streets, and parking lots.
Vinyl graphics can be removed, which is a huge advantage to painting as it will not lower the resale value of the vehicle. If a more temporary graphic is needed, consider a magnetic sign.
Magnetic signs, which display your graphics or copy, applied to vehicles are beneficial when the vehicle is used for both business and personal use.
Reflective material will enhance graphics at night as it appears to glow in the dark when illuminated by headlights.
Perforated window graphics add additional image area to the side and rear windows, but allow the passengers to still see through the windows.
We will customize "eye-catching" graphics for any vehicle including personal, commercial, safety or law enforcement, and coordinate the production and installation, utilizing your corporate identification and branding.
Vehicle Graphics Overview
One-color logo or a full wrap graphic are offered
Ideal for promoting a company's brand, products, and services
Highly effective advertising to commuters on highways, city streets, and parking lots
Reflective material provides advertising exposure at night
Perforated window graphics extends graphics without inhibiting visibility