We are honored to spotlight an individual who has played an invaluable role in our WISPI family. Jim Gavigan, our operations manager, embodies dedication and commitment. From his early days as a decal printer, to his current role on our leadership team, Jim's journey reflects the values that define WISPI.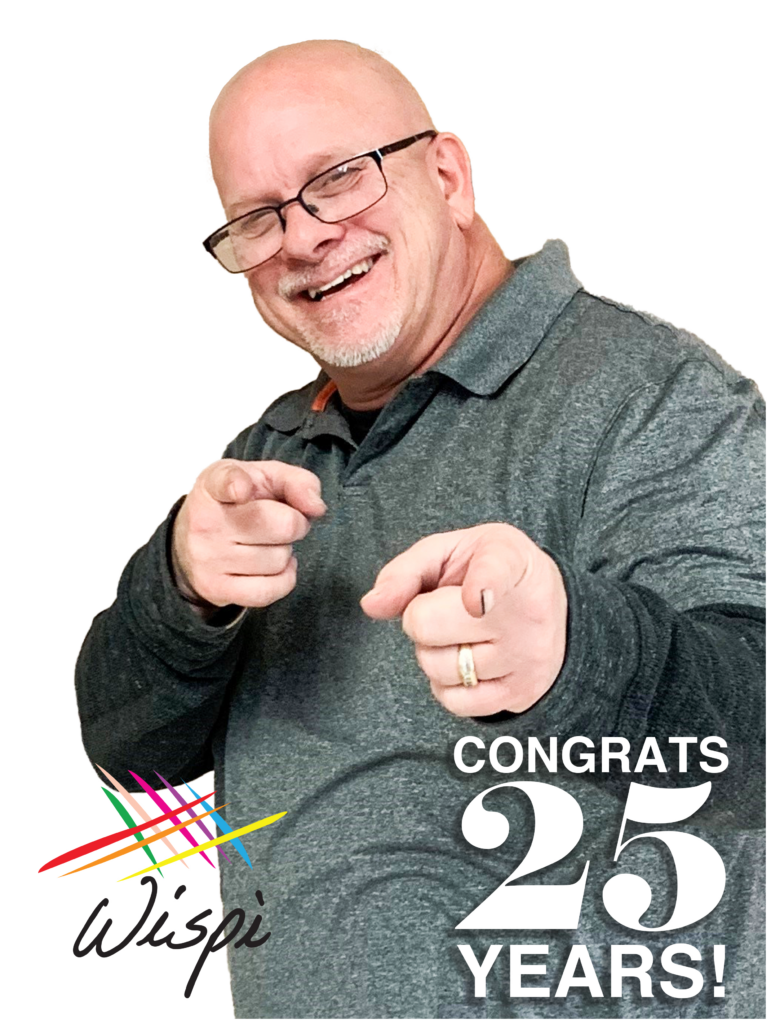 We sat down with Jim to ask a series of insightful questions. Through his answers, we delve into the core qualities that make WISPI a leading name in decal development and manufacturing. In doing so, we reflect on the culture and excellence we stand for in our industry.
Jim's Favorite Part of Working at WISPI
Jim's response to what he loves most about working at WISPI is refreshingly simple: "The people. I love the people." This sentiment lies at the heart of our decal manufacturing operation and significantly impacts our customers' experience.
In the dynamic world of decal manufacturing, it's not just about the products. It's about the dedicated individuals bringing the decals life. Our team works diligently to ensure every decal meets our high standards. What Jim cherishes most are the connections forged along the way. Our close-knit WISPI family thrives on open communication, trust, and a shared commitment to excellence. It's this camaraderie that allows us to turn orders into finely crafted decals, ensuring every shipment meets and exceeds our customers' expectations.
Jim's love for the people he works with is a testament to the passion and dedication we bring to every step of the decal manufacturing process. These qualities strengthen our internal bonds and resonate with our customers. They don't just receive decals, but a reflection of our commitment to quality and service.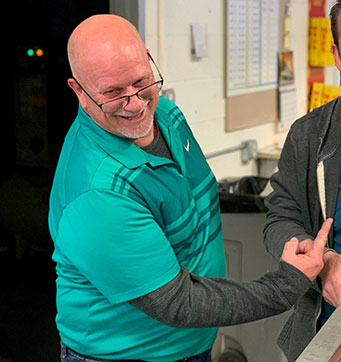 Jim Describes His Role at WISPI as an Operations Leader
Jim's formal title may be "Operations Leader," but his approach to his role at WISPI transcends titles. He succinctly captures it: "I take the approach that everything is my job. However, I mostly focus on operations." This mindset of ownership and responsibility is pivotal to our success.

In the world of decal manufacturing, precision and reliability are paramount. Each decal that rolls off our production line carries the WISPI seal of excellence. The commitment starts at the top, with leaders like Jim. Our leaders understand that the responsibility for quality extends to every facet of our operation. Jim's comprehensive approach ensures the smooth flow of orders, meticulous monitoring of supply chains, and flawless execution of production processes.

Our customers demand consistency, precision, and timely delivery. They rely on us to provide solutions, not just products. The ownership and responsibility displayed by our team members, guided by leaders like Jim, enable us to exceed these expectations.
Teamwork and Success as Described by Jim
When asked about his advice for new team members joining WISPI, Jim cuts straight to the essentials. He says, "Show up – the company and your coworkers rely on you. Be positive and ready to contribute. Lastly, our culture is super important to us; make sure you integrate yourself into it." Jim's guidance reflects WISPI's core principles—reliability, positivity, and cultural integration. Being positive and embracing a learning culture are the principles and cornerstones of success at WISPI. They are what make us a leader in decal and vinyl wrapping services!
Jim's Lessons of Humanity, Legacy, and Aspirations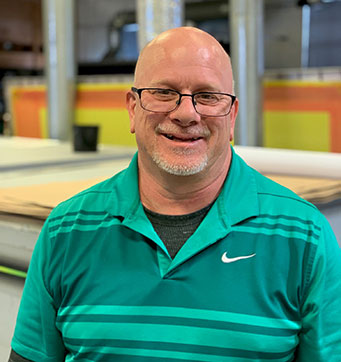 Jim's answers to, "What's the most important thing you've learned since high school?" and "How do you want people to remember you?" are nothing short of inspirational:
Lessons in Humanity: Jim's response to the most important lesson he's learned since high school strikes at the heart of what makes us all human. He says, "How you treat others matters… just be a good person." In an industry often associated with precision and technical expertise, Jim's reminder comes as a rare and beautiful sentiment.

A Legacy of Virtue: Jim's vision for how he wants people to remember him as "a good husband, good father, and a good neighbor" resonates deeply with the values we uphold at WISPI. Being good human beings is our shared commitment. The legacy Jim envisions is a reflection of the character and integrity that define our team.
Childhood Dreams: Jim's childhood aspiration to be "just like my father :)" holds a universal truth. It highlights the importance of mentorship and leadership within our team. Our commitment to fostering growth and development ensures that our team members can fulfill their aspirations and contribute their best to our company.
Getting To Know Our Decal Manufacturing Team and Customers
As we wrap up celebrating 25 years of dedication with Jim Gavigan, we've uncovered not only his professional wisdom but also the personal passions that make our WISPI family unique.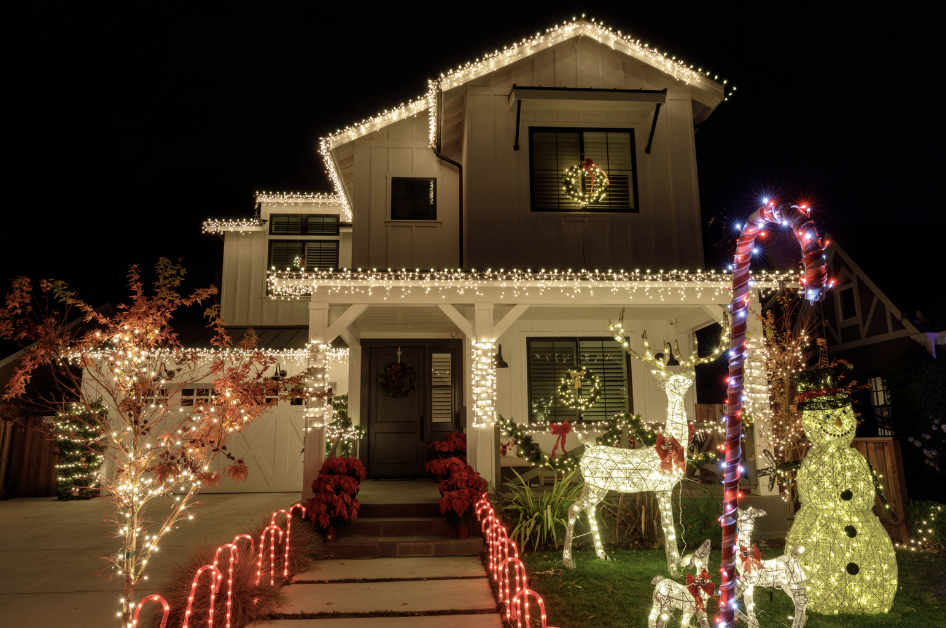 When asked about his hidden talents, Jim reveals a delightful aspect of his life outside manufacturing: "I can make your house look like the North Pole on Christmas." It's a testament to the multifaceted nature of our team members. Beyond their roles at WISPI, they bring their talents, interests, and passions to the table. Jim's talent for transforming homes into holiday wonderlands reflects the creativity and dedication that extend beyond the workplace.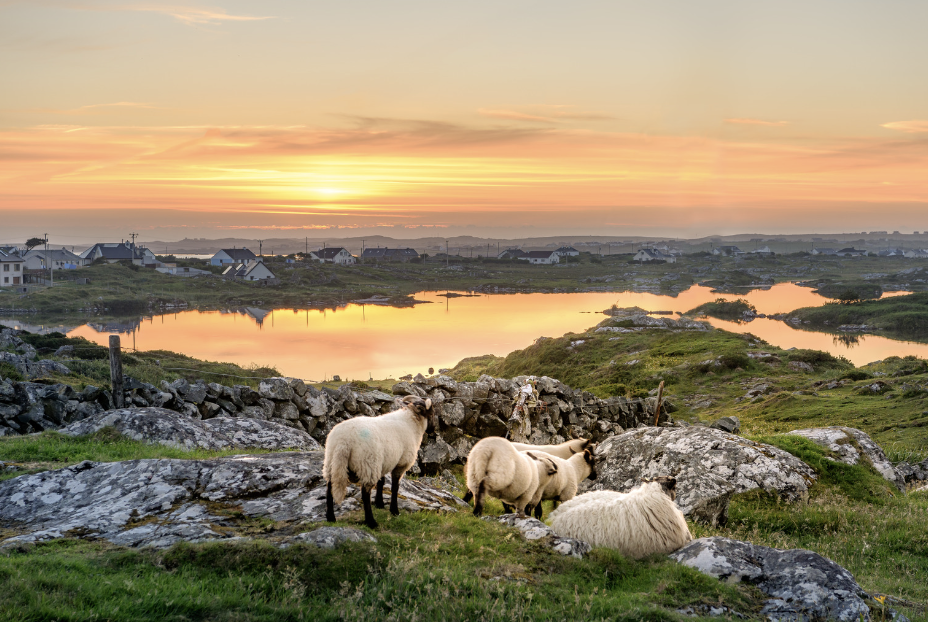 Jim's bucket list aspiration to visit Ireland with his family and his deep connection to his Irish heritage further highlights the human dimension that thrives within our team. At WISPI, we understand that just as Jim has personal passions and aspirations, so do our customers. We believe that truly understanding our customers, their goals, and their unique needs is the key to providing exceptional service.
A Partner in Your Decal & Vinyl Wrap Success
In celebrating Jim's 25-year journey with WISPI, we've explored not only the dedication, wisdom, and humanity that define our company, but also the shared values and aspirations that unite our team. Just as we take pride in knowing and celebrating our team members, we extend the same principle to our valued customers.

At WISPI, we don't just manufacture decals; we forge partnerships built on trust, collaboration, and a genuine understanding of your unique needs. We understand that whether you are a business owner, operations manager, or anything in between requires more than just a supplier; you require a dedicated partner who shares your commitment to excellence. Our commitment to personalized service and comprehensive decal solutions sets us apart. We are not a faceless, robotic manufacturer; we are a team of passionate individuals who take pride in transforming your vision into reality. From concept to creation, we bring a human touch to every step of the process, ensuring that the decals you receive are not just products but a reflection of our shared commitment to quality. Experience the difference of working with a company that values relationships, understands your needs, and delivers results that exceed your expectations.

Make the switch to WISPI, and together, we'll elevate your decal manufacturing experience to new heights. Contact us today and discover the power of partnership in decal excellence, led by humans who care about your success as much as you do. Your journey with WISPI begins here, and we can't wait to be a part of your decal success story!