RACINE, WI – After years of dedicated leadership, driving quality, customer service, safety, health and environment, WISPI President/CEO Nico Meiland is officially handing over the reigns of the full-service graphics manufacturer to a familiar face – his son. New President Frank Meiland accepted the position in July 2020, and brings with him a wealth of experience in manufacturing and business leadership.
"After gaining extensive leadership experience over the last few decades, I've decided to apply my knowledge to lead our family business into the future," Frank Meiland said via his LinkedIn page.
Taking a step back from day-to-day management, Former WISPI President Nico Meiland plans to remain on-staff in an advisory role as he enjoys a well-deserved break from full-time leadership.
As a trusted advisor for the past two years, Frank Meiland has spearheaded several strategic initiatives for WISPI, such as onboarding Wisconsin-based Signalfire, LLC to support and oversee the consistent execution of the company's digital marketing efforts.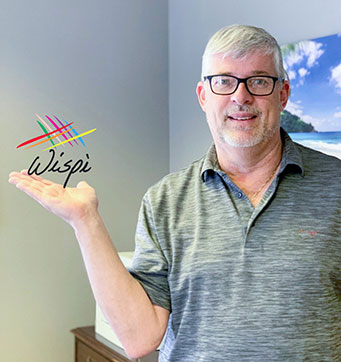 In this new role as President of the company, Meiland now takes over the responsibilities of day-to-day operational activities as well as overall business strategy, planning, and administration – all areas he feels very comfortable in.
"Although the majority of my background is in manufacturing and engineering, the opportunity to dive into learning new, dynamic technologies and markets is exciting to me," Meiland said.
Overall, Meiland's strategic vision for WISPI can be boiled down to three primary objectives:
1) Drive sustainable, profitable revenue growth
2) Embrace new technology to keep capabilities current
3) Apply lean, continuous improvement principles to control costs and stay competitive
"I feel a great sense of satisfaction in helping others succeed and look forward to all the new challenges we will overcome together at WISPI," Meiland said. "We will continue to build a culture where people want to come to work and want to work hard toward a common goal. That's what we're aiming for."
With one highly-effective leader stepping back, and a new, energetic one succeeding him, WISPI will be an intriguing business to watch as they grow and evolve under the direction of new President Frank Meiland. One thing is for sure – as a graphics manufacturer, it will be one colorful ride.
Wisconsin Screen Process, Inc. (WISPI) is a full-service graphics manufacturer located in Racine, Wisconsin, serving a diverse range of clients by fulfilling all aspects of their graphics needs from concept to completion.