Welcome to a world where your brand's visibility, compliance, and impact take center stage. In today's competitive marketplace, standing out from the crowd is not just a luxury, but a necessity. This blog post is your gateway to discovering the remarkable potential of branding stickers, safety decals, vehicle wraps, and wall graphics – all powerful tools that can elevate your brand, capture attention, and leave a lasting impression.
Join us as we delve into the realm of branding mastery. Whether you're a manufacturer seeking safety compliance, a business owner looking to make a statement on the road, or an individual ready to transform your space, we have the expertise, creativity, and solutions to help you achieve your goals. Prepare to unlock the secrets of effective branding, and embark on a journey towards brand recognition, increased visibility, and lasting impact. Let's dive in!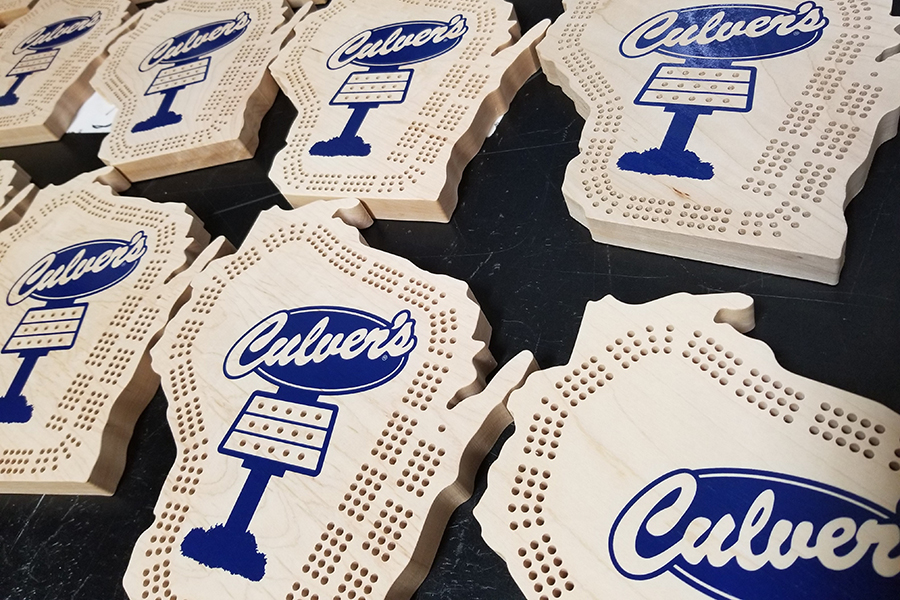 Crafting a Lasting Impression with Branding Stickers
In a crowded marketplace, standing out is crucial for brand recognition and success. Your logo is the face of your business, representing its quality, values, and uniqueness. WISPI strives to be your trusted branding partner, providing high-quality decals that make your products shine amidst the competition.
Our latest sell sheet showcases a range of captivating decal examples from various brands, illustrating the transformative power of effective logo display. Discover how our custom branding decals can enhance your brand's visual impact and leave a lasting impression on your target audience. Unleash the full potential of your brand by downloading our PDF sell sheet and contact our team to get started!
Safety Stickers for Promoting Brand Trust and Compliance
Are you a manufacturer seeking to stay safety compliant and elevate your brand presence? Our OEM Decal Sell Sheet provides you with everything needed for a successful OEM decal partnership. Discover a comprehensive range of safety/warning, instructional, and branding decals that are essential for equipment in various industries. With years of experience and adherence to industry standards set by the American National Standards Institute (ANSI), WISPI ensures that every decal meets regulatory requirements and effectively communicates vital messages.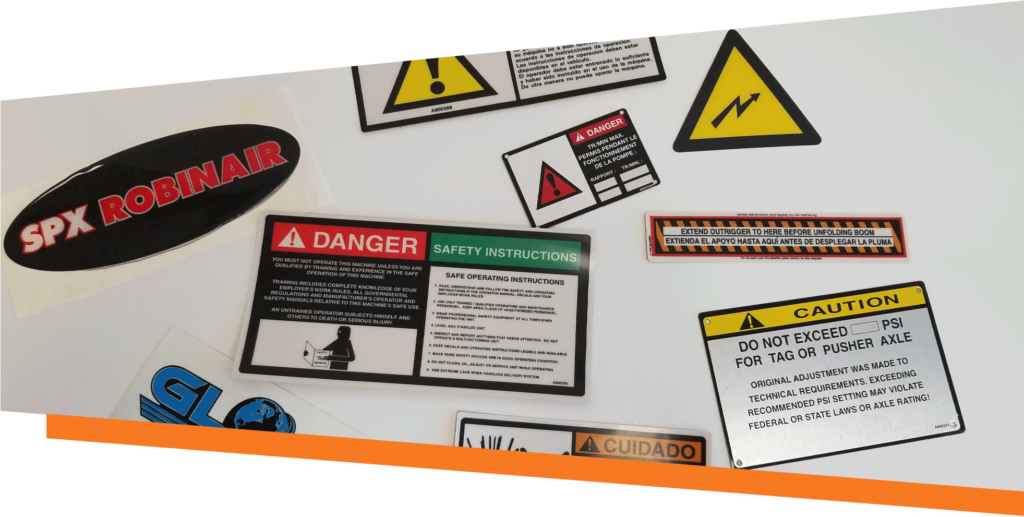 From hazard identification to hazard avoidance, our decals leave no room for compromise. Explore our sell sheet, featuring numerous examples of OEM decals, to gain insights and ideas for your equipment's decal needs. Unlock the power of ANSI-regulated decals, produced through screen and digital printing techniques, versatile substrates, impeccable execution, and a ready inventory.
Unleash Your Brand on the Road with Vehicle Wraps
Imagine turning your business vehicle into a powerful advertising tool that garners countless impressions every day. WISPI wants to help you transform your fleet or individual service vehicle into a captivating, mobile billboard that commands attention and promotes your brand, business information, and products or services.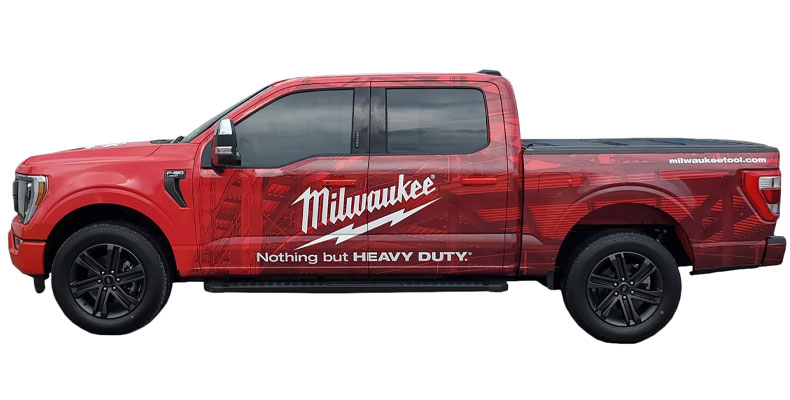 Our sell sheet showcases a stunning array of trucks, fleets, and vehicles adorned with wraps that highlight the immense impact and longevity of our graphics. From eye-catching designs to precise installations, our team of experts ensure your vehicle makes a lasting impression wherever it goes. Dive into our Fleet and Vehicle Wraps Sell Sheet. See our remarkable examples, and envision the possibilities for your vehicle fleet.
Transforming Spaces with Eye-Catching Wall Graphics
Imagine the power of a well-designed wall graphic, capable of making a bold statement, showcasing accomplishments, or igniting team morale. WISPI delights in turning empty walls into captivating canvases that leave a lasting impression. Our sell sheet features a stunning collection of wall graphic examples, demonstrating the transformative impact they can have on any space. By downloading our sell sheet you can view previous WISPI projects and gain inspiration. Discover how our captivating designs, expert execution, and range of options can transform your space into a visual masterpiece.
WISPI Resources Summary
In a world where first impressions matter, and brand recognition can make or break your success, WISPI is here to guide you towards crafting a lasting impression. Throughout this blog post, we've explored the transformative power of branding stickers, safety decals, vehicle wraps, and wall graphics. From the OEM Decal Sell Sheet that ensures safety compliance, to the captivating Vehicle Wraps Sell Sheet that turns your fleet into a mobile advertising powerhouse, and the mesmerizing Wall Graphics Sell Sheet that brings life to empty spaces – we've covered it all! Whether you're a manufacturer seeking safety compliance, a business owner aiming to dominate the road, or an individual ready to transform your surroundings, WISPI is your trusted partner every step of the way. Contact our team today, and let us turn your vision into reality.